On Friday, June 1, we are hosting our annual awards dinner and fundraiser at the Charleston Woman's Club (1600 Virginia Street). We hope you can join us!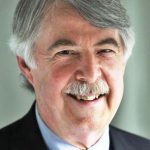 In honor of Paul Nyden, long-time Charleston Gazette investigative reporter who passed away earlier this year, we are dedicating, the Paul Nyden and Don Marsh Public Service Award, which recognizes a lifetime commitment to truth, justice, and service in the public interest. Paul's wife, Sarah Sheets, will be there for the dedication, as we remember Paul and honor his legacy as an advocate for social and economic justice.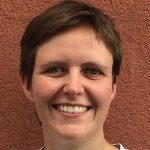 Cathy Kunkel will be the first recipient of the Paul Nyden and Don Marsh Public Service Award. Cathy has made it her life's work to fight for social justice and progressive policy, as well as co-founding, Rise Up WV. Rise Up formed out of a community meeting in Charleston after the 2016 election. People came together out of concern for the direction of our country and a belief that politics-as-usual has failed us. Rise Up is building power, in order to pressure politicians to fight for the common good. We felt there was no better person than Cathy to receive this newly dedicated award.
We hope you will join us in honoring Paul and Cathy. In addition to celebrating the accomplishments of our awardees, this is a great opportunity to lift up the great work we all have been doing over this past year, while raising money so that we can continue to fight for a healthy environment,  healthcare for all, and a democracy that works for all of us — oh, and have a little fun, too!
However, this is joint fundraiser for WV CAEF and our sister organization, WV Citizen Action Group (WV CAG). Click here to make a tax-deductible donation to WV CAEF.
You can also purchase tickets or become a sponsor online at www.wvcag.org/awards or by sending a check to 1500 Dixie Street, Charleston, WV 25311. Contributions to WV Citizen Action Group (WV CAG) are not tax-deductible because they support advocacy and lobbying efforts. 
We look forward to seeing you June 1!