Renewable energy is key to West Virginia's economic future
RELEASE DATE: December 14, 2020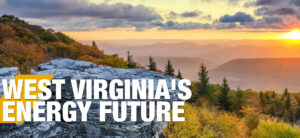 MORGANTOWN, W.Va. — Investing in renewable energy is a viable solution to diversifying and strengthening West Virginia's economy.
That's the conclusion of a new report issued by the Center for Energy and Sustainable Development at the West Virginia University College of Law.
READ REPORT HERE: https://energy.law.wvu.edu/west-virginias-energy-future
Titled "West Virginia's Energy Future," the report shows that ramping up renewable energy and energy efficiency would be cost-effective and can be done in a way that creates thousands of jobs — and may even save consumers money.
According to the report, West Virginia can dramatically increase renewable energy production over the next 15 years, generating over 70% of the state's electricity from wind and solar by 2035. Currently, less than 5% of the state's electricity comes from those sources.
The report compares the current trajectory of West Virginia's electric utilities — estimated to maintain 84% coal-fired generation in 2035 — against an alternative future of more energy efficiency, solar energy, and wind energy. The result is 78% emission-free energy generation by 2035… READ FULL PRESS RELEASE BELOW.