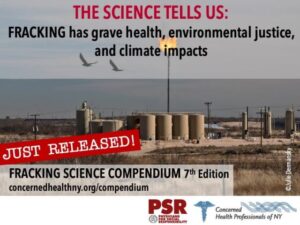 You are invited to join Mid-Ohio Valley Climate Action for a free, live, public lecture by Dr. Sandra Steingraber on Thursday, February 18, 2021, from 7:00-9:00 p.m. EST. 
Hosted by Mid-Ohio Valley Climate Action, with co-sponsors FaCTOhio/The Ohio Health Project, West Virginia Rivers Coalition, West Virginia Citizen Action Group and made possible with generous funding from the Dunn Foundation and our donors, Dr. Steingraber's lecture will include findings from the recently released 7th edition of The Compendium of Scientific, Medical, and Media Findings Demonstrating Risks and Harms of Fracking, a fully referenced compilation of evidence outlining the risks and harms of fracking.
Registration in advance is required for this meeting:
https://us02web.zoom.us/meeting/register/tZcqc-Cupz8sHtfcKQyDesBSDfAmdLvlQfPB
Info on Dr. Steingraber below. 
Biologist, author, and cancer survivor, Sandra Steingraber, Ph.D. writes about climate change, ecology, and the links between human health and the environment.
Steingraber's highly acclaimed book, Living Downstream: An Ecologist's Personal Investigation of Cancer and the Environment was the first to bring together data on toxic releases with data from U.S. cancer registries and was adapted for the screen in 2010.
Learn more about Dr. Steingraber's work here:  www.steingraber.com