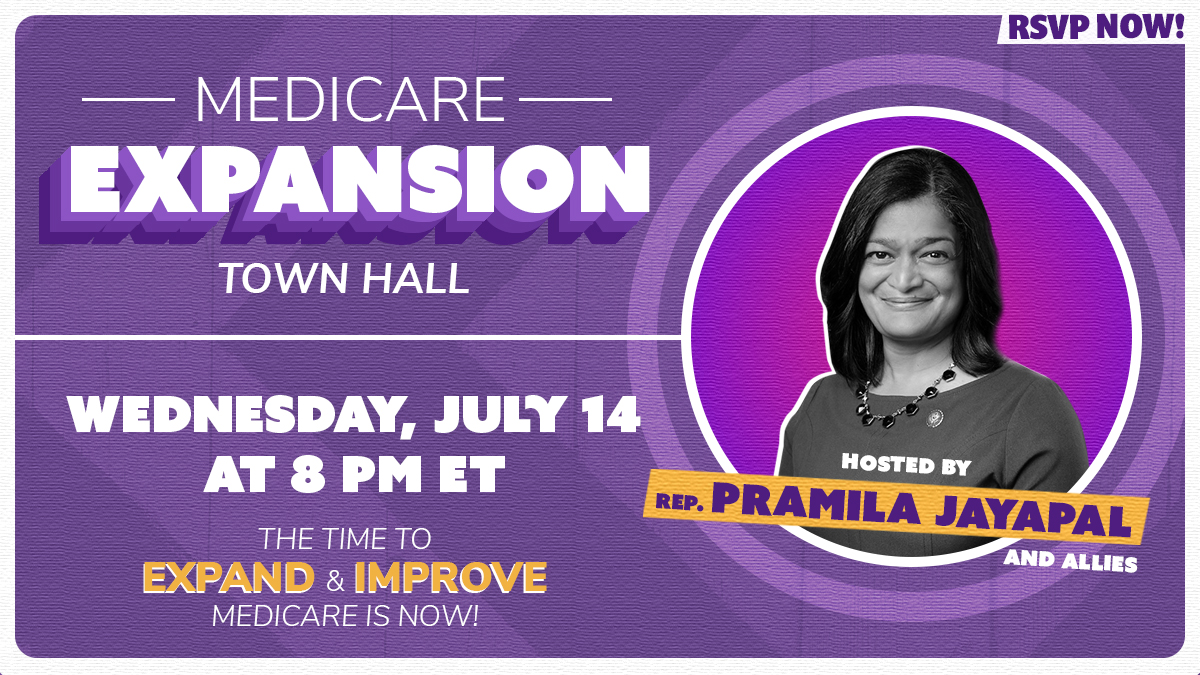 Wednesday, July 14, at 8 pm ET/5 pm PT
Rep. Pramila Jayapal (D-Wash.) and allies will host a virtual town hall to build momentum for Congress to deliver on key health care promises in the upcoming "Build Back Better" legislative package, namely bold health reforms to lower the age for people to qualify for Medicare, improve Medicare to include dental, vision, and hearing services and cap out of pocket costs, and lower prescription drug prices. 
During this live town hall, you'll hear from:
Rep. Pramila Jayapal (D-Wash.)
Rep. Susan Wild (D- Penn.)
Ady Barkan, Be a Hero Action
Brad Woodhouse, Executive Director, Protect Our Care
Dr. Reshma Ramachandran, Doctors for America
Robert Weissman, President, Public Citizen
Dan Wolf, Founder & CEO, CapeAir
Melissa Burroughs, Families USA
Stories of struggle from patients, workers and employers
More speakers to be confirmed
RSVP HERE.