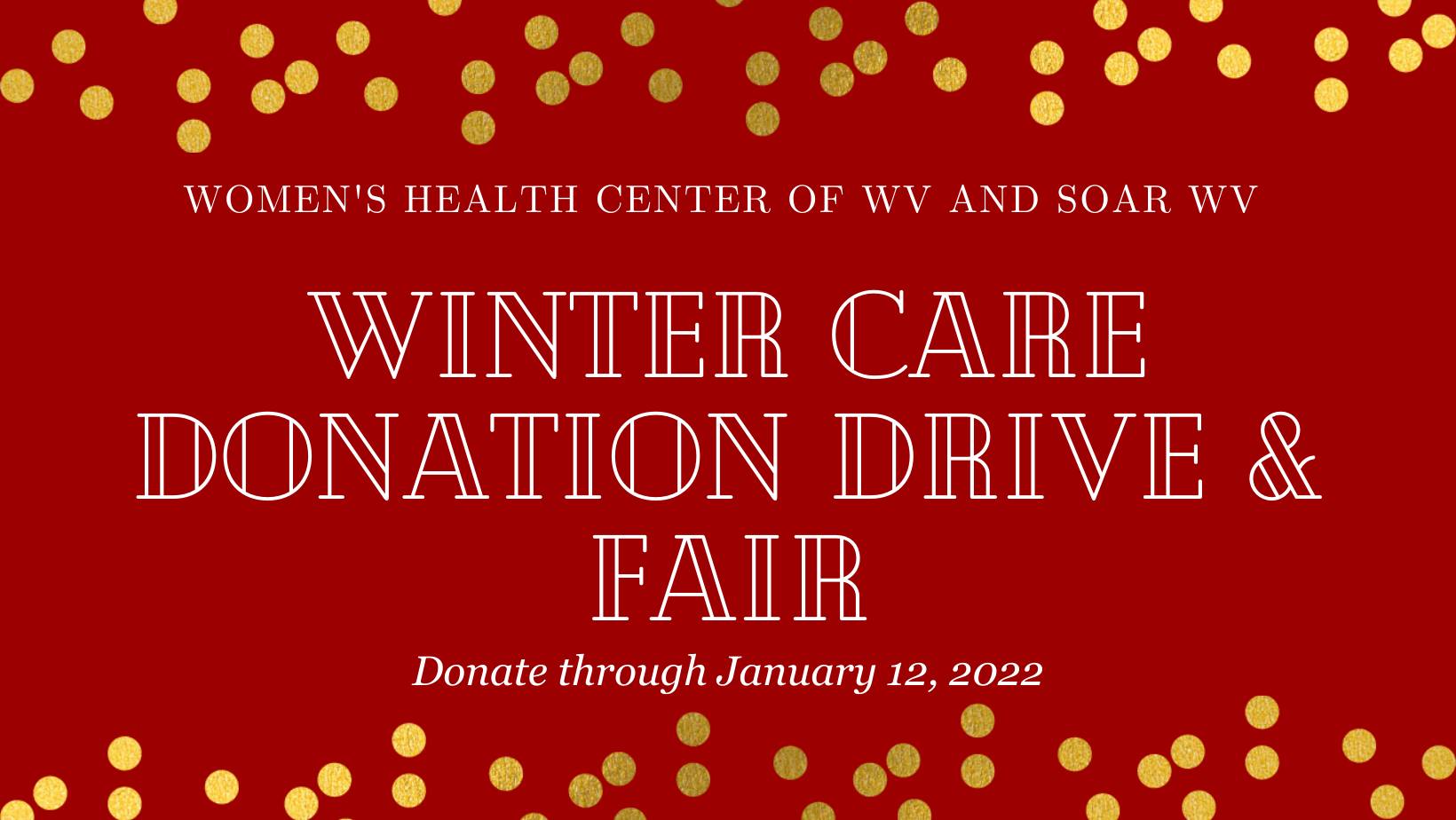 Join Women's Health Center of West Virginia and SOAR WV for a donation drive and Winter Care Fair for our friends experiencing houselessness.
Drop off donations of gloves, blankets, hats, scarves, socks, boots, backpacks, sweaters, canvas totes, toiletries, menstrual products, old luggage and old purses at the Eastman Center Porch at Unitarian Universalist Congregation now until January 12, 2022.
The Winter Care Fair will be on January 15, 2022 at 2pm.
There will be a hot lunch, coffee and cocoa, harm reduction supplies and recovery information, wound care, menstrual products, and more.
All are welcome. Join us!