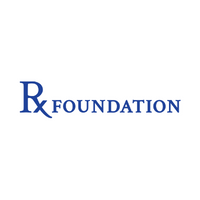 Thirty years after the 1992 South Los Angeles Uprising, Strategic Concepts in Organizing and Policy Education (SCOPE) continues to build community power, elevating the voices of Black and Brown communities most impacted by historic disinvestment.
SCOPE's birth was an experiment for grassroots power building to address the systemic factors that perpetuate intersecting drivers of disparities, including inequities in the health and wellbeing if our communities. Out of necessity, SCOPE and its South LA allies have continued to be a testing ground for innovative solutions. And while there is still a long way to go, South LA provides lessons for organizers, advocates, and funders working to advance long-term systems change.
In this session Rx Foundation will talk about using campaigns as vehicles for building long-term power, and will tackle the question: What has held us back? They will share some of the models and practices that SCOPE is using to move from a reactive to proactive agenda, to sharpen our skills in crafting community-based solutions and shaping the narrative, and deepen strategic alliances to address the fragmentation of movements.
This session is part of the Rx Foundation's Power is a Social Determinant of Health series – hosted by Strategic Concepts in Organizing and Policy Education (SCOPE)