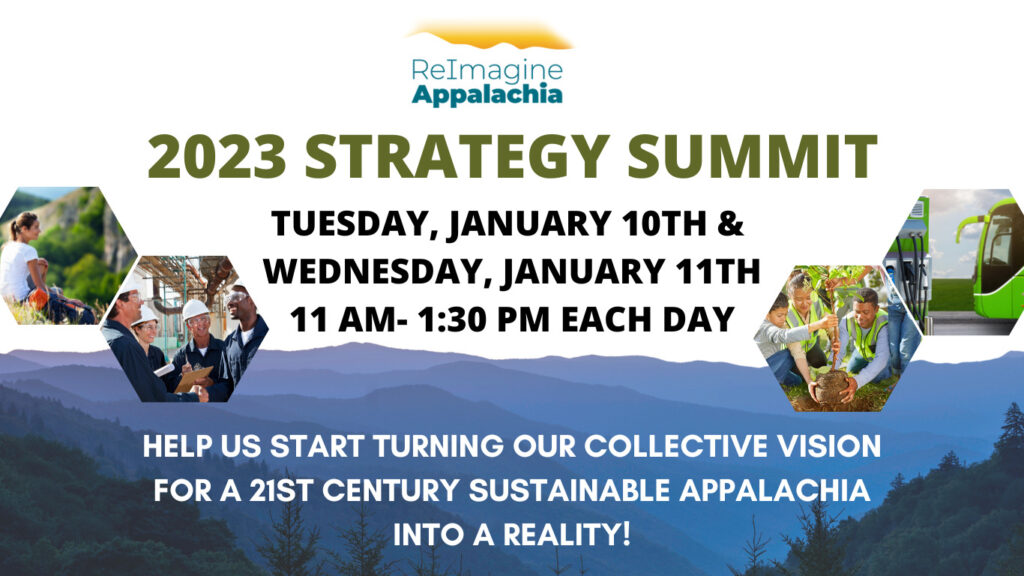 We're so excited by the opportunities for Appalachia from the federal climate infrastructure package–including the Bipartisan Infrastructure Law, the CHIPS Act, ARPA and the Inflation Reduction Act–but how do we maximize the benefits to the communities in our region? How do we ensure jobs created come with family-sustaining wages and benefits? That we are creating new opportunities for coal industry workers and historically-marginalized groups? And that we are doing our region's part to achieve climate neutrality? 
Winning the win for Appalachian communities will require us to work collaboratively across stakeholder groups, communities and even state lines. Join us to hear from Biden Administration officials and experts from labor, economic development, environmental justice, racial and community justice on what it will take to compete successfully for federal resources and to strategize with us on the work we need to do TOGETHER to draw down those resources and start turning our collective vision for a 21st century sustainable Appalachia into a reality.
Each day will consist of a keynote panel of speakers followed by breakout strategy sessions. 
Last year ReImagine Appalachia convened through panels and workshops to help guide and create their 2022 priorities, nearly 400 individuals registered for the zoom event with 450 more joining via Facebook live.  https://www.facebook.com/events/687193319420315/?acontext=%7B%22ref%22%3A%2252%22%2C%22action_history%22%3A%22[%7B%5C%22surface%5C%22%3A%5C%22share_link%5C%22%2C%5C%22mechanism%5C%22%3A%5C%22share_link%5C%22%2C%5C%22extra_data%5C%22%3A%7B%5C%22invite_link_id%5C%22%3A524930435805455%7D%7D]%22%7D