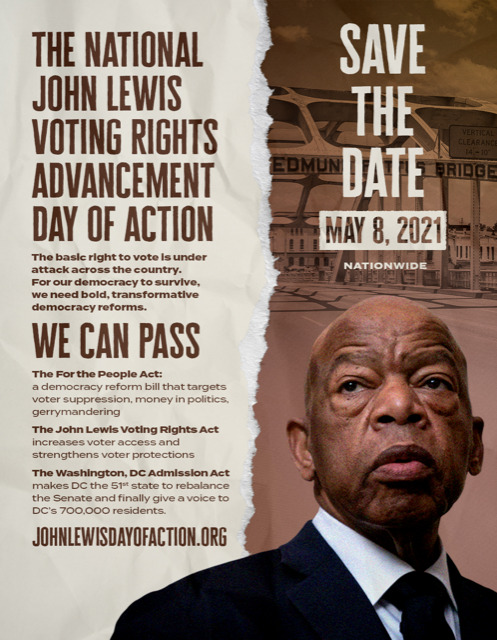 The basic right to vote is under attack across the country. For our democracy to survive, we need bold, transformative democracy reforms.
WE CAN PASS The For The People Act: a democracy reform bill that targets voter suppression, money in politics, and gerrymandering.
The John Lewis Voting Rights Act: increases voter access and strengthens voter protections.
The Washington, DC Admission Act: makes DC the 51st state to rebalance the Senate and finally give a voice to DC's 700,000 residents.
For more information, visit JohnLewisDayOfAction.org.
HASHTAGS:
#Vote4Justice
#May8ActionDay
FOLLOW TRANSFORMATIVE JUSTICE COALITION:
Twitter:       @TJC_DC
Instagram:   TJC_DC
Facebook:    TJC.DC