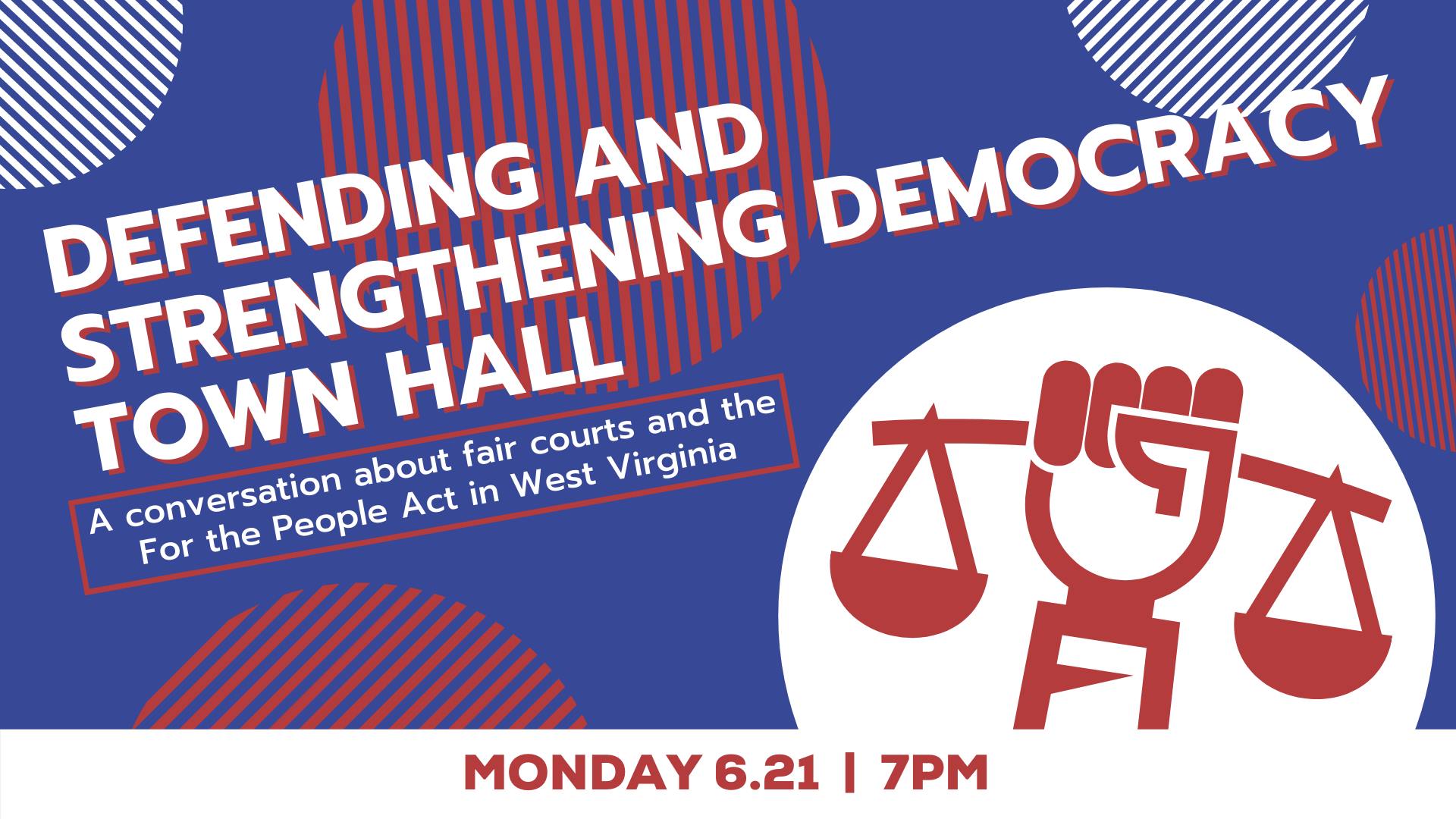 Join WV Citizens for Clean Elections for conversation about fair courts and the For the People Act featuring state and national experts.
WHO: Brennan Center for Justice Democracy Fellow and Counsel Patrick Berry, West Virginia AFL-CIO President Josh Sword, former West Virginia delegate Sammi Brown, and WVCCE Coordinator Julie Archer.
WHAT: Virtual town hall highlighting how state-level attacks on judicial independence are interconnected with the fight to protect the freedom to vote. We'll also discuss how these attacks impact the rights of West Virginia workers and families.
WHEN: Monday, June 21, at 7 p.m.
DETAILS: Click here to RSVP for the Zoom webinar
The town hall will also stream via Facebook Live.