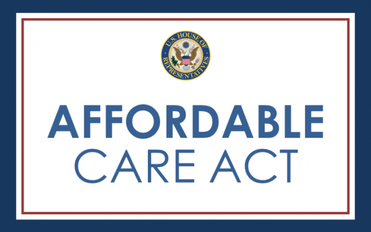 In Major Repudiation of a Decade of GOP Attacks on American Health Care, Supreme Court Affirms Protections for People With Pre-Existing Conditions, Medicaid Expansion, and Health Care Coverage for More Than 20 Million Americans
CHARLESTON, WV — Today, in a massive repudiation of the Republican war on health care, the Supreme Court ruled to uphold the Affordable Care Act in California v. Texas, a lawsuit brought by 18 Republican-led states and backed by the Trump administration, seeking to completely dismantle the health care law. By upholding the ACA, the court saved health coverage for more than 20 million Americans and protections for more than 135 million people with pre-existing conditions, along with many more critical provisions. The decision brings to an ignominious close a decade of Republican attacks on American health care and provides significant momentum to efforts by President Biden and Congressional Democrats to build on the health care law by expanding coverage, lowering costs and addressing racial disparities in care and coverage.
"Today's decision is a tremendous victory for the American people and a complete repudiation of the Republican war on health care. Republicans have waged a years-long battle to undermine the Affordable Care Act and rip coverage from millions of Americans, and it has cost them Congress and the White House. Today, it was rejected again by the Supreme Court. This decision should represent the dying gasp of the Republican war on health care, but instead they continue to oppose expanding coverage and lowering drug prices," said Protect Our Care Executive Director Brad Woodhouse. "The ACA is here to stay."
"After three defeats in the Supreme Court, dozens of failed efforts to repeal the ACA in Congress, and repudiation at the ballot box, it's time for Republican elected officials to realize the ACA is here to stay. Repeal is dead, the ACA is more popular than ever, and saving lives every day.  Republican, Democratic and Independent voters, in red states and in blue states, want to build on the ACA to lower drug prices and health care premiums, expand coverage and address racial inequities– and that's what President Biden and Democrats in Congress are planning to do," said Protect Our Care Chair Leslie Dach.
HERE TO STAY: U.S. Health Protections A Decade After Passing Of The Affordable Care Act:
GAINED: Protections for 135 million Americans with pre-existing conditions.
GAINED: Medicaid expansion, which covers 15 million people.
GAINED: Nearly 12 million seniors pay less for prescription drugs.
GAINED: 2.3 million adult children are able to stay on their parents' insurance.
GAINED: Three million children nationwide gained coverage.
GAINED: Insurance companies are banned from charging women 50 percent more than men.
GAINED: Financial assistance that helps 9 million people purchase health care in the marketplace.
GAINED: Key support for rural hospitals.
GAINED: Ban on insurance companies having lifetime caps on coverage.
GAINED: Requirements that insurance companies cover prescription drugs and maternity care