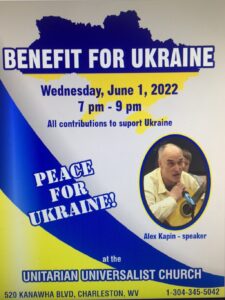 On Wednesday, June 1st, from 7-9PM, the Unitarian Universalist Church of Charleston, WV will be hosting a benefit fundraiser for Ukraine, located at 520 Kanawha Blvd, Charleston, WV.
All contributions will go to support Ukraine, in their efforts towards protecting their democracy and fighting for peace.
For more information, contact the UUC at (304) 345-5042.